"Mem Famous" is an exciting upcoming film in the Telugu language that promises to entertain audiences with a delightful blend of comedy and drama. This captivating movie has been crafted by the talented writer and director Sumanth Prabhas, who has poured his creative vision into bringing this story to life on the big screen.
Behind the scenes, a dedicated team of producers, including Anurag Reddy, Sharath Chandra, and Chandru Manoharan, have been working tirelessly to ensure the success of "Mem Famous."
They have invested their resources and expertise into the production process, overseeing various aspects of the film's creation from its inception to completion.
"Mem Famous" is a collaboration between Chai Bisket Films and Lahari Films, renowned production houses known for their commitment to delivering high-quality cinema. Together, they have joined forces to bring this exceptional movie to the audience, ensuring it reaches regional theatres.
The movie features an impressive ensemble cast comprising talented actors who have embraced their roles with passion and skill. Sumanth Prabhas, the multi-talented artist who directs and takes on a pivotal role in the film, brings his charisma and talent to the screen.
Alongside him, the cast includes Mani Aegurla, Mourya Chowdary, Saarya, and Siri Raasi, each contributing their unique talents to enhance the storytelling and create memorable characters.
Mark your calendars, as "Mem Famous" is set to grace the silver screen on June 2, 2023. This eagerly anticipated release will offer a captivating cinematic experience of laughter, emotions, and engaging narratives.
Take the chance to witness this remarkable film unfold in theatres near you, as it promises to leave a lasting impression on audiences of all ages.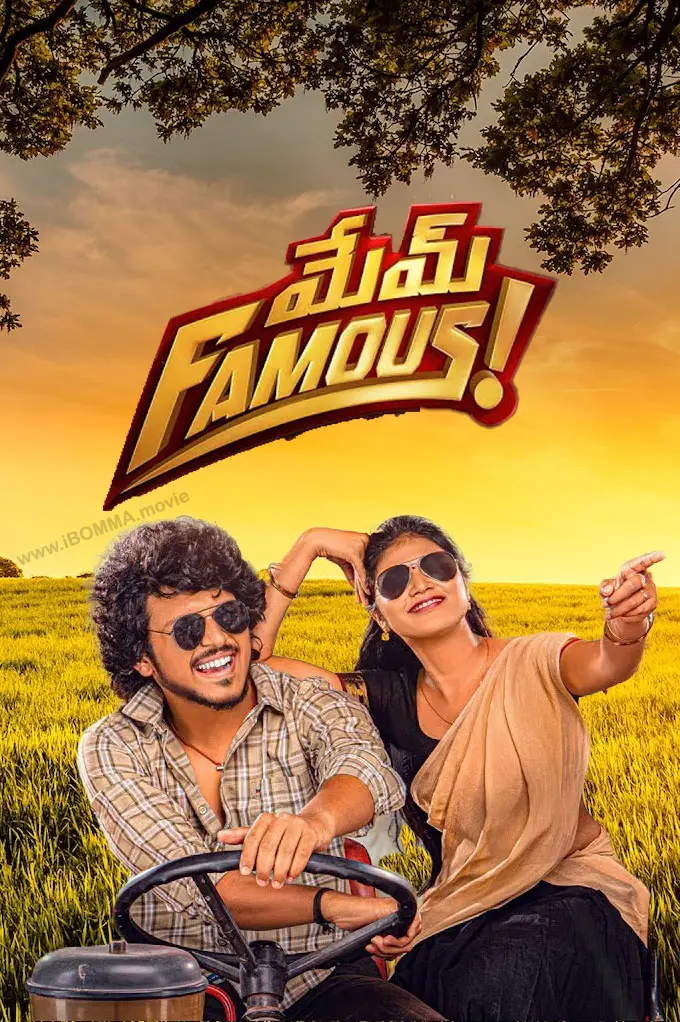 Mem Famous
2023
Comedy, Drama
Cast: Sumanth Prabhas, Saarya, Siri Raasi, Muralidhar Goud, Mourya Chowdary
Director: Sumanth Prabhas
Table of Contents
Overview
| | |
| --- | --- |
| Movie | Mem Famous |
| Language | Telugu |
| Screen | 2D |
| Release Date | 26 May, 2023 |
| Stars | Sumanth Prabhas, Saarya, Siri Raasi, Muralidhar Goud, Mourya Chowdary |
| Country | India |
| Genres | Comedy, Drama |
| Director | Sumanth Prabhas |
| Producer | Anurag Reddy, Sharath Chandra, Chandru Manoharan |
| Cinematographer | Shyam Dupati |
| Writer | Sumanth Prabhas |
| Production company | Chai Bisket Films, Lahari Films |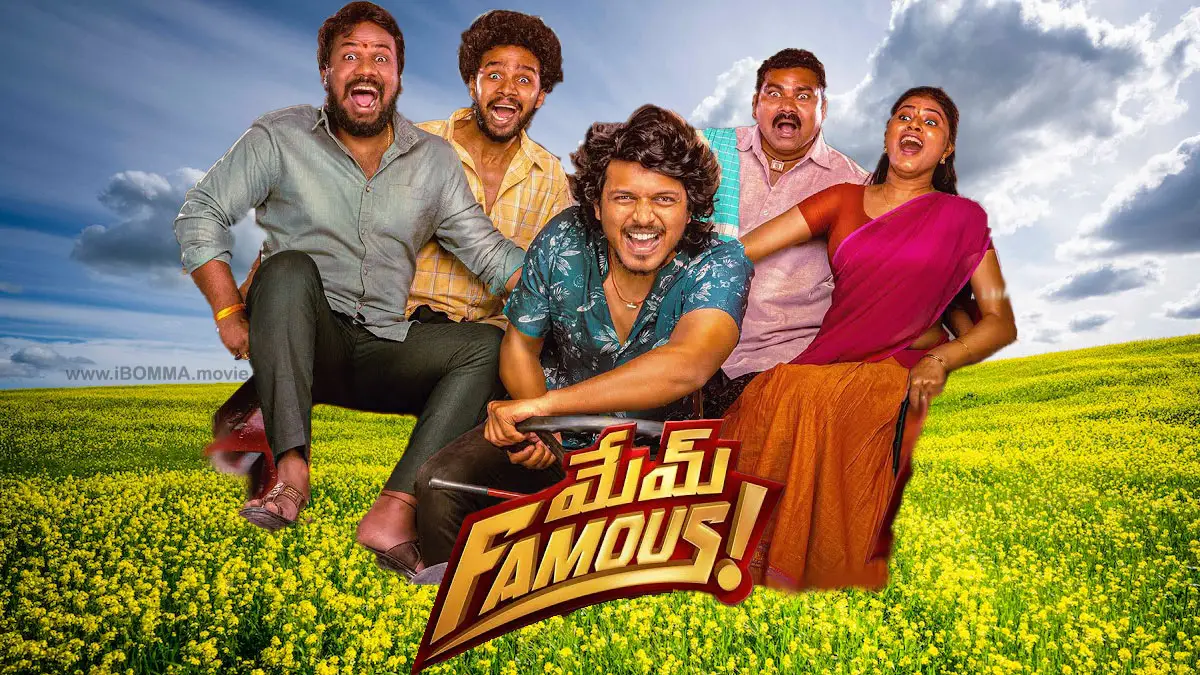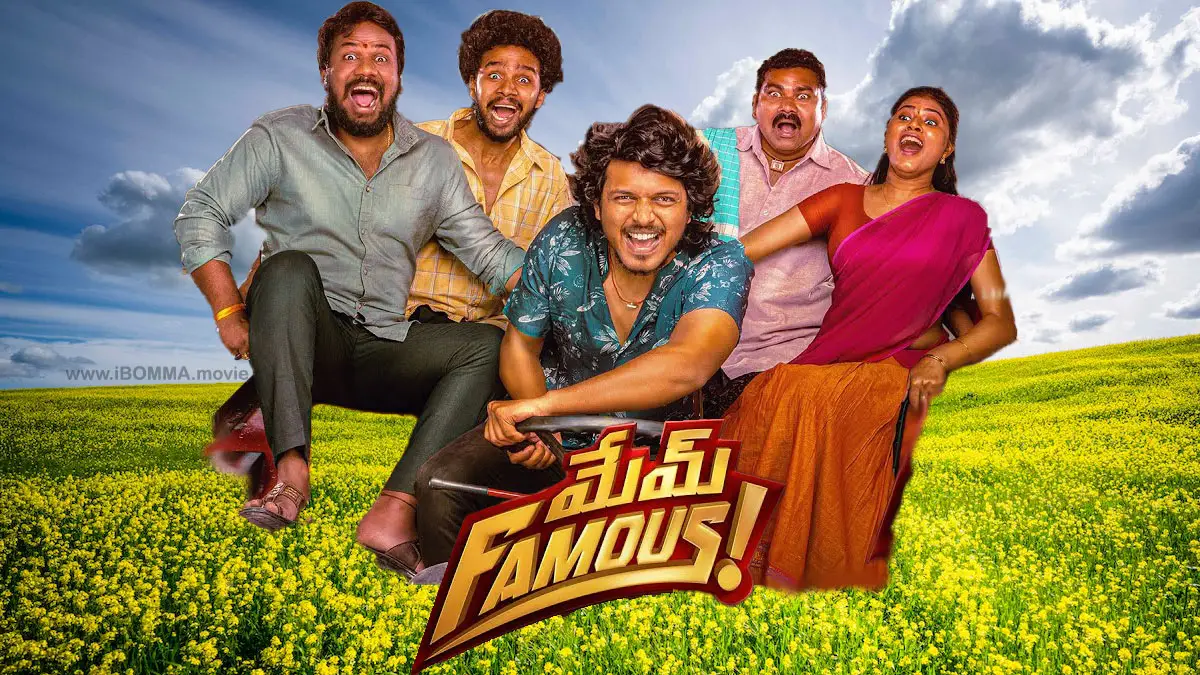 Story
"Mem Famous" is a captivating story that takes place in a village located in Telangana. It revolves around a group of close friends determined to achieve fame at any cost. They embark on an adventurous journey where they are willing to go to extreme lengths to attain their goal of becoming renowned.
As the story unfolds, the friends find themselves caught up in an unexpected turn of events when they unintentionally become entangled in a criminal situation. This unexpected twist brings about a series of hilarious and thrilling moments, adding to the excitement and enjoyment of the narrative.
The film explores the humorous and entertaining situations that arise as these friends navigate this unexpected and challenging predicament. Audiences can look forward to an exciting blend of comedy, suspense, and a touch of mischief as the friends strive to overcome the obstacles that come their way while pursuing fame.
"Mem Famous" offers a delightful and engaging cinematic experience filled with laughter, unexpected twists, and heartwarming moments. It showcases the power of friendship, the lengths people are willing to go to achieve their dreams, and the thrilling consequences that can arise when things don't go as planned.
Prepare to be entertained as you follow the journey of these determined friends in their pursuit of fame, and witness the thrilling and humorous situations that unfold when they accidentally find themselves involved in a crime.
Review
Sumanth Prabhas takes on the lead role in the movie and is also the director. He is Joining this exciting project with talented actors Mani Aegurla, Mourya Chowdary, Saarya, and Siri Raasi. The movie is written and directed by Sumanth Prabhas, showcasing his creative prowess.
The film's production is a collaboration between Anurag Reddy, Sharath, and Chandru Manoharan, who have come together to bring this captivating story to life. Sumanth Prabhas, as the director, carefully selected a subject that provides ample opportunities for amusement and entertainment.
The cinematography by Shyam Dupati is visually stunning, capturing the essence of the story. Additionally, Kalyan Nayak's background score adds to the overall fun and enjoyment of the film.
Exciting news came from the makers as they announced that the movie will have a worldwide release on the 2nd of June. Audiences from around the globe can look forward to experiencing this highly anticipated movie on the big screen.
FAQs
What is the release date of the Mem Famous movie?
Mem Famous movie is set to release on 26 May 2023.
Who directed the movie Mem Famous?
Sumanth Prabhas directed the movie.
Who is in the cast of Mem Famous?
Sumanth Prabhas, Saarya, Siri Raasi, Muralidhar Goud, Mourya Chowdary
Similar TV Series