"Virupaksha" is a new film scheduled to be released on April 21, 2023, and it has already generated a lot of buzz in the entertainment industry. It is an Action, Mystery, and Thriller movie in the village of Rudravanam between 1980 and 1990.
The movie follows a story of strange occurrences due to unknown magical practices. The movie's protagonist is Sai Dharam Tej, and Samyuktha Menon plays his love interest. Karthik Dandu is the film's director, who has done an exceptional job of keeping the audience curious with the movie's trailer.
The movie has a gripping plot, with a perfect balance of suspense, thriller, and drama, that will keep the audience at the edge of their seats throughout the film.
The village's setting is portrayed beautifully in the movie, with detailed attention given to the place's costumes, language, and overall atmosphere. The lead actors have done an excellent job portraying their characters and bringing them to life.
The movie promises a spine-chilling experience with a well-written script, strong performances, and impressive visual effects. The audience can expect to witness some thrilling scenes, terrifying moments, and unexpected twists and turns that will leave them shocked and thrilled.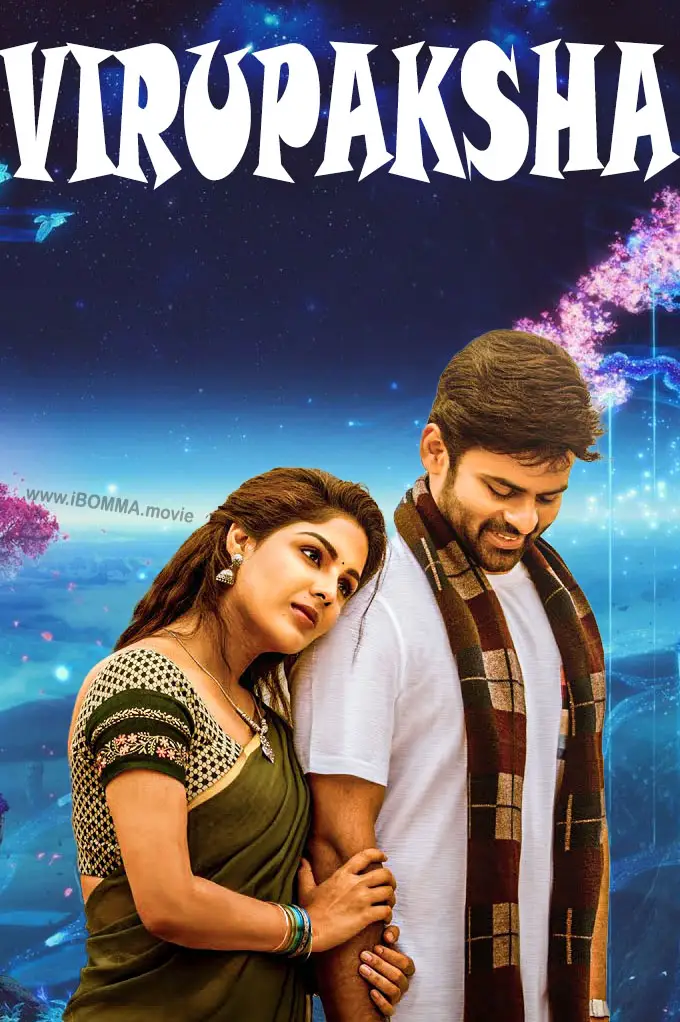 Virupaksha
2023
Action, Mystery, Thriller
Cast: Sai Dharam Tej, Samyuktha Menon, Ajay, Sai Chand, Brahmaji, Rajiv Kanakala, Sunil
Director: Karthik Dandu
Table of Contents
Virupaksha Movie Overview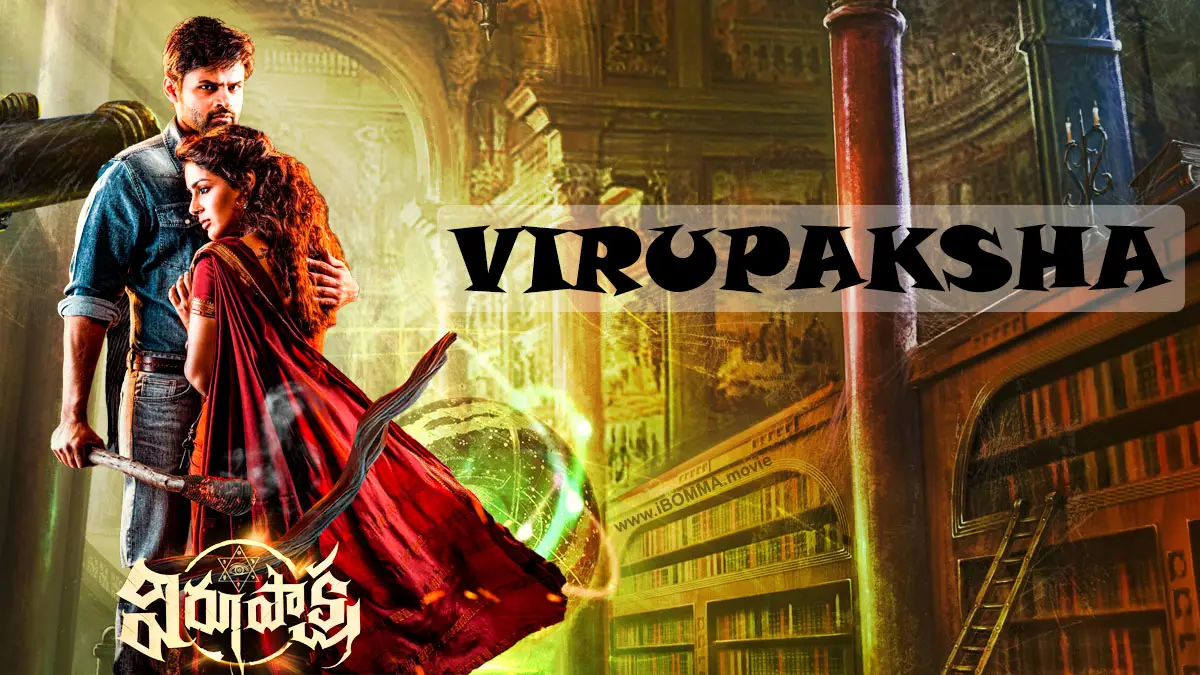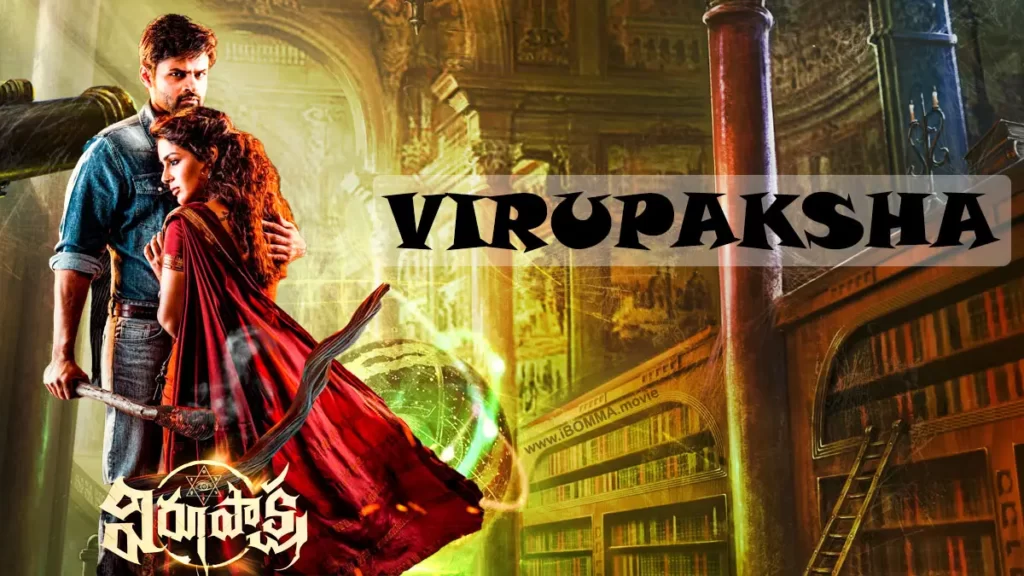 | | |
| --- | --- |
| Movie | Virupaksha |
| Language | Telugu ,Malayalam, Kannada, Tamil, Hindi |
| Screen | 2D |
| Release Date | April 21, 2023 |
| Stars | Sai Dharam Tej, Samyuktha Menon, Ajay, Sai Chand, Brahmaji, Rajiv Kanakala, Sunil |
| Country | India |
| Genres | Action, Mystery, Thriller |
| Director | Karthik Dandu |
| Writer | Sukumar |
| Producer | Sukumar Bandreddi, B. V. S. S. Prasad, Bhogavalli Bapineedu |
| Cinematographer | Shyam Dutt |
| Editor | Navin Nooli |
| Music | B. Ajaneesh Loknath |
Review
"Virupaksha" is a suspense thriller movie that promises to keep you on the edge of your seat. The story takes place in the village of Rudravanam, where strange events occur, and no one knows the reason behind these mysterious happenings.
The trailer gives us a glimpse of the eerie village, and it looks like an exciting ride full of suspense and thrills. As the story unfolds, it takes us on a journey to discover the dangerous truth behind these events, and it promises to keep the viewers engaged throughout.
The movie's background music is top-notch and adds to the film's overall experience. The lead actors, Sai Dharam Tej and Samyuktha Menon share great chemistry and deliver commendable performances.
If you're looking for an exciting adrenaline-pumping movie, "Virupaksha" is worth checking out. It is a must-watch for all the thriller genre enthusiasts who love to watch movies that keep them on the edge of their seats.
Plot
The movie promises to be a thrilling suspense story with elements of black magic. The movie's plot revolves around a mysterious village where people die under strange circumstances, and the cause is unknown.
This sets the stage for an exciting and suspenseful plot that will keep you on the edge of your seat for 2 hours and 25 minutes runtime.
Recently, several prominent movie stars have watched the film and praised it for its unexpected plot twists and the outstanding direction of Kartik Dandu. The lead actor, Sai Dharantej, has also received rave reviews for his portrayal of the main character, and his chemistry with co-star Samyukta is exceptional.
In general, "Virupaksha" is an excellent movie that will keep you entertained throughout. The suspense and intrigue are palpable, and the movie promises to be a box-office hit.
You will not want to miss this opportunity to watch the film worldwide, starting on the 21st of this month. So grab your tickets and experience the magic of "Virupaksha" for yourself.
Cast & Crew
"Virupaksha" is a movie with a star-studded cast that includes Sai Dharam Tej, Samyuktha Menon, Ajay, Sai Chand, Brahmaji, Rajiv Kanakala, and Sunil. The film is produced by BVSS Prasad and Sukumar under the banner of Sri Venkateswara Cine Chitra and Sukumar Writings, respectively.
The music for the film has been composed by B. Ajaneesh Loknath, known for his remarkable work in the music industry. Shyam Dutt is the movie's cinematographer, who has captured some breathtaking shots in his previous works.
Navin Nooli, an experienced editor, is also a part of the crew and has worked on many successful movies. The production team of "Virupaksha" is putting in their best efforts to create a masterpiece that will be remembered for years.
"Virupaksha" is an exciting Action, Mystery, and Thriller movie that is bound to impress its viewers. With its talented cast, skilled director, and engaging plot, the movie will surely make its mark in suspense.
The audience is eagerly waiting for the movie to hit theaters to witness the terror and excitement it promises to offer.
Where to Watch Virupaksha?
Virupaksha is set to hit theatres on April 21, 2023. While many movies are now available on various OTT (Over-The-Top) platforms, it is uncertain whether "Virupaksha" will be available.
However, if Virupaksha does become available on an OTT platform like Prime Video, you can easily watch or download it using the app. One of the main advantages is the convenience it offers.
With an OTT platform subscription, you can watch the latest movies and TV shows without leaving the comfort of your own home. You'll have access to a vast library of content you can stream anytime.
The theatre's collaborative atmosphere, immersive sound and visuals, and the shared emotional response of the audience all contribute to a unique viewing experience. And with the release of Virupaksha, you can enjoy all of these benefits and more.
You can enjoy the cinematic adventures of Virupaksha by purchasing tickets to see it in a theatre. You will be captivated by this highly anticipated release's stunning visuals and compelling story.
FAQs
Who is in the cast of Virupaksha?
Sai Dharam Tej, Samyuktha Menon, Ajay, Sai Chand, Brahmaji, Rajiv Kanakala, Sunil
When will Virupaksha be released?
Virupaksha is set to release in theaters on April 21, 2023.
Who is the director of the movie Virupaksha?
The movie is directed by Karthik Dandu.
Similar movies to Watch